Blood Circulation (Heart)

VigorHeart™ (The Best Heart Formula)

30 capsules
$39.99/bottle
buy 3 get 1 for free
buy 5 get 2 for free

Vigorheart is a US patented product (#9561272,#9017697) specially formulated to support cardiovascular and circulatory health. It also improves heart function by promoting cardiac cellular energy production.
U.S. Patented (#9561272,#9017697) and scientific formula with rapid absorption and effectiveness
Supports cardiovascular and circulatory health by preventing blood clot formation, lowering LDL (bad) cholesterol and relaxing/widening blood vessels, especially around the heart
Contains powerful all-natural antioxidants, helps cellular energy production and improves heart function and blood circulation
Helps relieve chest tightness, discomfort, and pain, and palpitations*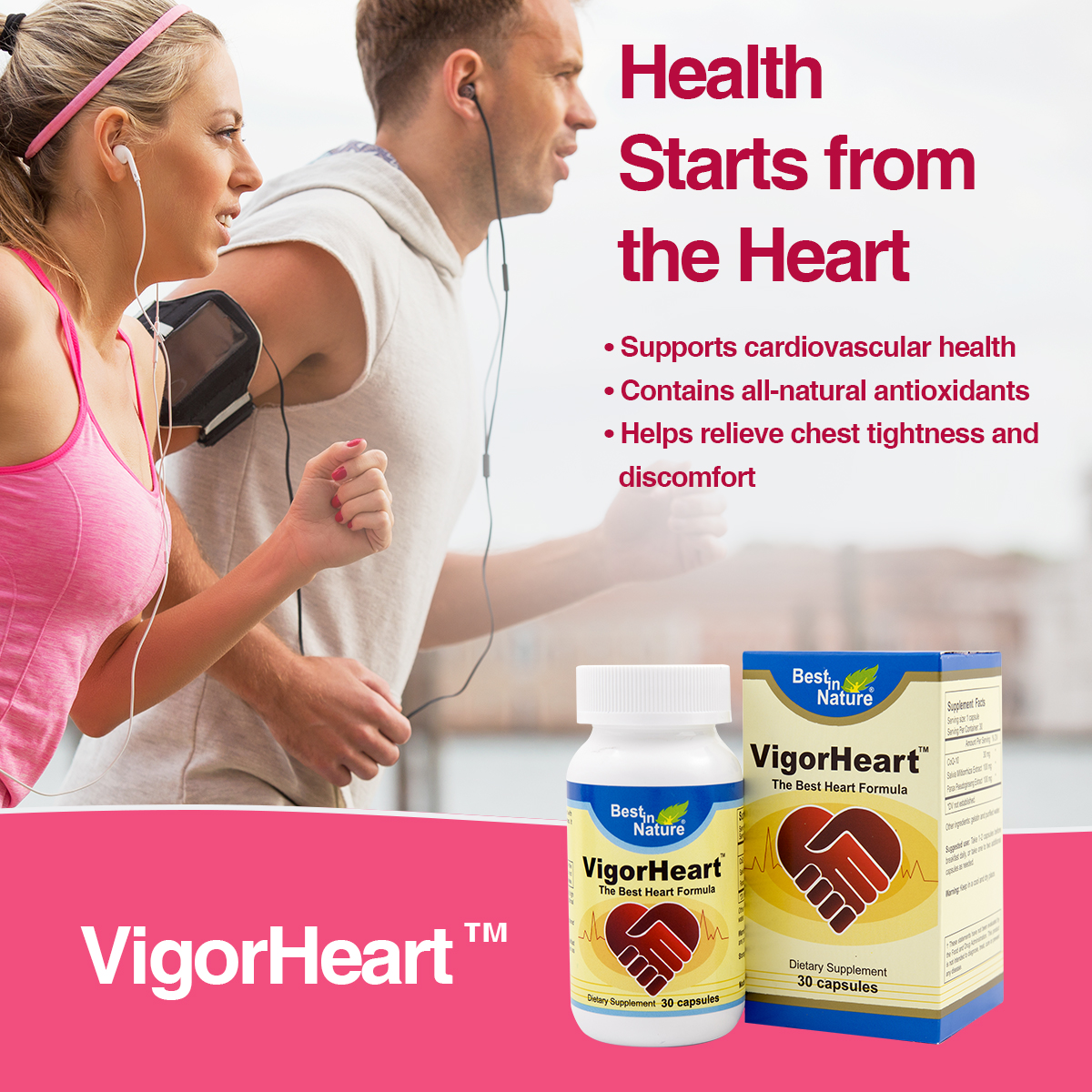 Vigorheart contains ingredients such as CoQ10, salvia miltiorrhiza extract, panax pseudoginseng extract, etc. Based on the latest scientific studies, these components have shown significant benefits in helping prevent blood clot formation, lower LDL cholesterol and relax/widen coronary arteries, thereby maintaining healthy blood pressure. This also results in reduced chest discomfort and pain and risk of cardiovascular diseases, especially when the heart is heavy-loaded. The unique formula of Vigorheart helps promote more energy production in the heart, protect the heart from overburden and reduce risk of cardiovascular dysfunctions. Vigorheart is an all-natural scientific based product, providing rapid onset, long lasting protection, with no side effects.
Vigorheart contains Coenzyme Q10 (CoQ10), also known as ubiquinone, is a naturally occurring antioxidant and is used for energy production within cells.
Salvia Miltiorrhiza (DanShen), in traditional Asian medicine, has been used to treat heart conditions, and is also known to decrease the blood's ability to clot in two ways. First, it limits the stickiness of platelets. Secondly, it also decreases the production of fibrin -- threads of protein that trap blood cells to form clots. Both these effects help to improve blood circulation. In addition, chemical compounds in Salvia miltiorrhiza may relax and widen blood vessels, especially those around the heart.
Panax Pseudoginseng (active ingredient notoginsenosides) has been described as being more valuable than gold. Notoginseng is one of the most powerful blood tonics known. It is used to make the body stronger and can aid healing. Notoginseng has many active ingredients, including Notoginsenoside R1, Ginsenoside Rb1, and Ginsenoside Rg1. Recent research shows benefits of lowering cholesterol and strengthening the cardiovascular system.
Vigorheart is developed by Best in Nature®. Our superior and innovative formulations are scientifically designed and researched. Best in Nature® products are manufactured at cGMP facilities and distributed globally.
Related Information:
According to a statement from the American Heart Association, cardiovascular disease and stroke are the leading causes for mortality in the United States. Smoking, poor diet, obesity and lack of exercise are all common risk factors. Symptoms of possible heart attacks include chest discomfort, chest tightness, shortness of breath, chest pain, and other signs like cold sweat or lightheadedness. It could be angina if you get shortness of breath, chest discomfort or lightheadedness, when under stress, doing exercises or labor-intensive activities. If the symptoms last more than 10 minutes, you might be experiencing myocardial infarction, a heart attack.
There are two misconceptions about heart disease: first, that angina is like pain in the heart; and second, that there are always warning signs. In reality, only about 40% of cases are angina pectoris, with another 40% being an acute myocardial infarction, and the last 20% being sudden death as first, last, and only symptom. According to the articles published in The New England Journal of Medicine, myocardial infarction often occurs without any symptoms and is "silent". It occurs mainly due to blockage of a coronary artery after the rupture of a vulnerable atherosclerotic plaque. This restricts blood supply (ischemia), and can cause damage or death of heart muscle tissue (myocardium). Therefore both types of symptoms should be taken seriously and require immediate treatment. Although there are no typical symptoms for heart disorders, it is imperative to pay attention to cardiovascular and circulatory health.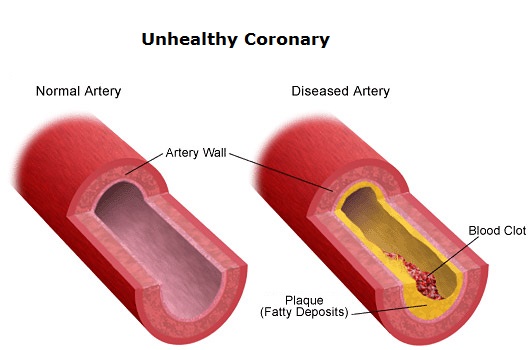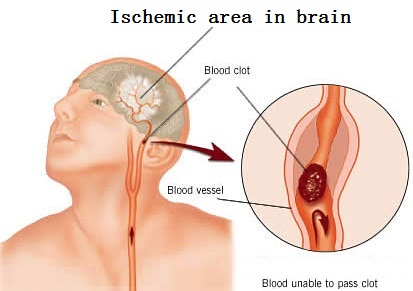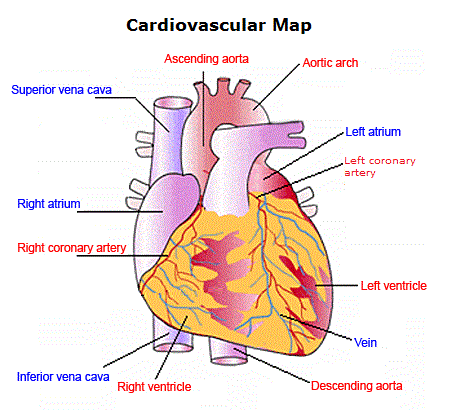 Supplement Facts
Serving Size: one capsule Servings Per Container: 30
Amount Per Serving
% Daily Value
CoQ-10
30mg
*
Salvia Miltiorrhiza Extarct
100mg
*
Panax Pseudoginseng Extract
100mg
*
* Daily Value not established.
Other ingredients: gelatin and purified water

Suggested Use:
Take two capsules twice daily as a dietary supplement. For optimal heart and brain health, try taking one Vigorheart capsule in the morning and one Vitabrain capsule at night.

Disclaimer:
*These statements have not been evaluated by the Food and Drug Administration. This product is not intended to diagnose, treat, cure or prevent disease.

Warning:
Please avoid this product if you are pregnant or breastfeeding.

Storage:
Keep in a cool and dry place.

Testimonial
Mr. Huang from Los Angeles (626-905-xxxx). Two years ago he had a stent placed and has been taking prescribed heart medications for a year now. After taking Vigorheart twice every day for the last two years, he passed his latest Angiogram with flying colors. The angiogram showed that his heart functions were great and his arteries were not clogged at all with great blood circulation. Mr. Huang believes that Vigorheart contributed to these great test results and is determined to keep taking Vigorheart as part of his healthy heart diet.



Mrs. Jia from Diamond Bar, that said her friend Mrs. Fan is 68 years old and lives in Guizhou,China. Mrs. Fan's heart function was poor, sometimes she had constantly irregular heartbeats and dizziness when she was upset or doing housework, she was hospitalized for a few days. Mrs. Jia recommended [VigorHeart] to her. Mrs. Fan's discomfort and dizziness were disappeared after taking [VigorHeart]. Recently, she asked Mrs. Jia to order two sets of [VigorHeart] for her.




Ms. Yueyan Chen's heart is better now (Tel 136557749xx)

. From Zhejiang China, she told Best in Nature customer service via phone: "My older brother is more than 80 years old, suffering from Alzheimer's disease and brain atrophy. I was afraid that his condition would be worse and worse, and then would not be able to take care of himself. After taking VitaBrain for several months, I felt his memory improved and able to take care of himself, the overall health is getting better. For a while, I also had a palpitation and decline in memory, I insist on taking VitaBrain and VigorHeart at the same time, I felt overall health is improved and the memory also is obviously enhanced.



Mrs. Hou from Taiwan, 80 years old (phone no. 886-921892 – XXX). For the last 7 years, she has been buying three top selling products (Bone Essense, VigorHeart and VitaBrain) constantly. She says the products always help with her health conditions. Every time she travels around the world, she recommends Best in Nature to her friends. Whenever Mrs. Hou needs to reorder products, the customer representatives at Best in Nature always assist her with great care. "Your products are amazingly helpful, and your staff is very neat and efficient, I will order your products all the time." Mrs. Hou said.



Tianlanlan sent us a message said that she felt chest distress, palpitation and insomnia sometimes and her husband had cardiac extra systole problem. She has tried [Bone Essense]from Best in Nature before and it really helps.  So she wants to try [VigorHeart]. In the beginning, her husband had a doubt about [VigorHeart]. Her daughter who studies Medicine in Singapore has searched Best in Nature and made sure that all products are conformed to FDA. With the help of [VigorHeart], now her husband doesn't have cardiac extra systole problem anymore and continues to take a capsule before breakfast every day.



Ms. Chen from Zhejiang sent us a message saying that her mother has been taking [VigoHeart]for couple months and it helps a lot. Ms. Chen's mother is in her 70s and used to have fast heart rate and felt uncomfortable when being upset. Since taking [VigoHeart], her heart rate gradually returns to normal and she didn't feel out of breath when climbs the stairs.  She also feels better with[Bone Essense]and[Eye Care Essense].



Ms. Shi (Tel 011-86-0415 81340xx) from Dandong China told Best in Nature sales representative via phone: "I take [VigorHeart] and [VitaBrain] as daily supplement. When I feel short of breath and uncomfortable, I double the dose of [VigorHeart] and [VitaBrain] for several days and it always helps. And also my eyes feel better since taking [[Natural Astaxanthin]!" With Best in Nature, Ms. Shi improves her quality of life because she doesn't have to visit the doctor as frequently as before.



Fast recovery after stroke with [Vigorheart] and [VitaBrain]

on July 14th, 2016, Mr. Shuizhong Chen from Hangzhou sent us an exciting message: "I played badminton for three hours today. I cannot imagine that I won the first place by defeating a thirty years old player. I cannot express how excited I am and how much I appreciate it." About one year ago, Mr. Chen suddenly could not walk normally and got stroke the second day. He was hospitalized for a few weeks. He started to take [Vigorheart] and [VitaBrain] when he was out of the hospital. It worked very well on him and the symptoms were greatly improved. Nowadays, he can move freely and can do the exercise for a few hours without any problems. He said "I really appreciate Best in Nature for bringing such a great product to the consumers and I would like to recommend it to people around me who have similar problems!"



Shortness of breath.

Ms. Chen's mother was advised to do coronary artery bypass operation by the doctors from both Peking Union Medical College Hospital and Fu Wai Hospital because of severe chest tightness and shortness of breath. However, the patient is too old to take such a risky procedure and her heart had too weak to recover from a bypass. Ms. Chen said that even the doctor was not sure if she could be able to come back alive from the operating room. With recommendation from relatives and friends, she started trying [Vigor Heart] for a few weeks. Her symptoms were greatly improved. Nowadays, her rehabilitation is good and continue to take [Vigor Heart] as supplements every day. In particularly, Ms. Chen passed her mother's gratefulness to Best in Nature through WeChat on 10 June 2016.



Normal pulse.

On April 8th, 2014, Mr. Paul Ho (witness Phone 714-878-68XX), who lives in Cerritos California, came to the sales office of Best in Nature, and said: "My mother started using antibiotics at the age of 99 during the treatment of colorectal cancer. The treatment caused arrhythmia, so I bought her VigorHeart, and asked her take two capsules daily. The very next day after she took VigorHeart, and her pulse returned to normal again. She died at 101 years old, and her cardiac function was very good before her death. I want to share the benefits of VigorHeart with others." Paul often refers VigorHeart to others. He has had high blood sugar for 14 years. Instead of using any anti-diabetic medications, he takes VigorHeart as a dietary supplement. Now, his blood glucose level is well maintained.



Vascular Calcification and Stupor.

Ms. Wang (witness Phone 780-966-61XX) has been buying several products from Diamond Nutriceutical., Inc. for more than four years. Her father who lives in Inner Mongolia had vascular calcification (Editor's note: Vascular calcification is the pathology of atherosclerosis, hypertension and other diseases), and left ventricular hypertrophy, which led to stupor on left hand. This caused a great pressure on her father and he shut himself off and did not speak to people. After a long-time struggle of finding the right treatment to cure her father, Ms. Wang contacted Diamond Nutriceutical., Inc. The customer specialists suggested she try VigorHeart and VitaBrain. She bought several bottles and mailed to her father for a trial. With two VigorHeart capsules in the morning, and two VitaBrain capsules at night, the stupor was significantly weakened just after four days. Now, her father has been taking VigorHeart and VitaBrain for almost three years. With no more stupor or discomfort, he can even herd his sheep sometimes. Ms. Wang called Diamond Nutriceutical., Inc. to show her thanks and she want to share her very good experience of Best in Nature products with more people.



Coronary heart disease and hypertension.



Thank you letter from Mr. Jianhuang Han:

I'm Jianhuang Han. This is my second thank you letter to Best in Nature. I wanted to express my thanks and appreciations to Best in Nature and report my six years' experience in taking Vigor Heart. Back in 2007, I was diagnosed with coronary heart disease and hypertension. Doctors from Shanghai No.9 People's Hospital suggested that I get admitted to the hospital. I did several examinations and the doctors decided that I need to have a retrofitting angiograph with stent surgery. I was so afraid so I chose to take the treatment in a conservative way, but I couldn't find an appropriate method. When I was in trouble and didn't know what to do, I heard about Best in Nature and heard about Vigor Heart. Mrs. Li from Best in Nature introduced the effects of Vigor Heart in treatment of cardiovascular and hypertension to me in detail. I started to try Vigor Heart from that time. It's been 6 years. Just 6 years ago, I had to go to the hospital every day and take pills. I had a stroke with chest pain all the time. Now I'm free. I can even take a 15 hour flight to New York without a problem. I really appreciate Best in Nature for developing such a good product and contributing to mankind. Also, I wanted to express gratitude for the warmth and sincerity I feel from the employees of Best in Nature. Happy Holidays!

Jianhuang Han, 12/12/2012, New York, USA



High blood pressure and uneasiness.

Tom, a jazz player and drummer, would get nervous before getting on the stage. His heart felt uncomfortable and his blood pressure was high. After taking several sets of Vigor Heart, his health condition changed a lot. He feels relax when he is on the stage. Tom was so happy that he recommends this product to his friends.



Improved health conditions.

Mr. Zhang, of Dalian, China, first became Best in Nature's customer in 2008. He first tried VigorHeart and after taking it, he felt better. Six months later, he re-ordered 6 bottles of VigorHeart and other health products. It was a good match. At that time, Mr. Zhang had already ordered Best in Nature's health products for four years. The cost gradually changed from several hundred dollars to two thousand dollars. He purchased more and more varieties of products, not only VigorHeart, GlucoBest, BondEssence, but also LiverBest, Optimum Bee Propolis and etc. Since Mr. Zhang lives in China, he had to ask his friend to help him pay the fees. It brought him some trouble but his friend was pleased to help. He always said "I feel comfortable taking Best in Nature's health products. I trust their quality and service."



Chest discomfort, short breath, and numbness.

I first took VigorHeart a year ago. All my long time symptoms such as chest discomfort, short breath, and numbness on my both arms and legs have been improved a lot. At the beginning of this year, I went to ski in the mountains. All of a sudden, I felt my heart starting to pump really fast. I started to sweat and feeling dizzy. I have been too tired lately, and now it's time to tune up again. I never waste time with calling Best in Nature to reorder 5 bottles of VigorHeart. (Mr. Du - East Los Angeles CA 626-625-38XX)



Back pains and toothache.

Miss Jiang, who lives in Vancouver, described her mother as having a serious toothache and backache for a long time. Her mother was told that her pain was caused by blood vessel clots. Miss Jiang used to send many different kinds of medicine to her mother, but her mother didn't see any improvements until she tried VigorHeart. Her physician advised her to continue to take the Vigorheart and reduced the dosage of prescription drugs. After two months, her mother was very excited to tell Miss Jiang that her backache and toothache was almost gone. (Ms Jiang 604- 438- 69XX - Vancouver, -Canada



Improves health.

VigorHeart is great! I have never tried anything like this that helps me so much, so I ordered another 24 bottles of VigorHeart. (Ms. Fang Li, NJ, 917-238-33XX, Green Brook)



Palpitations and numbness.

Hellen Yang called after taking VigorHeart because there has been no numbness in her limbs nor has she had palpitations for two months. She suggested posting her experiences on the website to share with others. She also referred the products to her relatives in Bejing and Shanghai.



Arteriosclerosis and stroke.

My mother is 70 years old and lives in Hangzhou, China. She had a serious arteriosclerosis problem that caused her to have a small stroke with chest pain. When she was sent to the hospital, the M.D. suggested that she get bypass surgery. My family did not agree at that time because of her old age. I did not want her to go though all those miserable procedures with so much danger involved. I ordered 6 bottles of "VigorHeart" for my mother in May 2007. The results have been great. My mother's test results showed that the functioning of her cardiovascular system has improved a lot. All the symptoms are under control, and she does not need the operation anymore. I re-ordered 20 bottles for my mother in February 2008 (Mr. Wang, Omaha, Tel: 402-330-53xx).



Arteriosclerosis and coronary heart disease.

I am a 76-year-old retired teacher from China. My blood test results showed that my blood density is too high. I was diagnosed with arteriosclerosis and coronary heart disease. I took "VigorHeart" for about seven to eight months (15 bottles), and exercised lightly every day. I wanted to share my happiness with the Best in Nature team because my most recent blood test results show that everything is within the normal range now (Mrs. Zhao Jingnan, Harbin, China, 0451-8807-43xx)



Numb fingers.

I am an immigration consultant for a law office. I took "VigorHeart" for 3 days only. My numbness in the finger is gone. I experienced the amazing results myself. I have to stop by the office and thank you. In the meantime, I will order 6 more bottles (Mr. Fang, Los Angeles, CA)



Chest pain and irregular heartbeats.

I am a 70-year-old lady. I have constantly felt chest pain and irregular heartbeats for a long time. I have only taken seven bottles of "VigorHeart", yet I feel so much better. The chest pain and irregular heartbeats are not only happening less and less, but the level of pain has also decreased a lot. I have now stopped taking nitroglycerin for my heart (Mrs. Lin)



Ease palpitations.

Mr. Yang, Chicago, Illinois, (626-715-37XX). He is 60 years old now, and has suffered atherosclerosis, hypertension, symptoms of myocardial ischemia, palpitations, and tinnitus for more than 10 years and as a result had to stop working. Two years ago he started taking and , and now his blood circulation has significantly improved, with less palpitations and symptoms of myocardial ischemia. The stretching and tinnitus disappeared. He can work 10 hours a day now, and his restaurant business is booming.
---
Copyright Notice
Copyright© 2013 All rights reserved, Best in Nature/Diamond Nutriceutical Inc. All products description, work principles, customer testimonials, advertisements and brochures are original work of authorship of Best in Nature/Diamond Nutriceutical Inc. Any unauthorized copying or plagiarizing, in whole or in part, constitutes copyright infringement and will be enforced or sued by Best in Nature/Diamond Nutriceutical Inc. Any advertisement in the newspaper or magazine or any other media which is placed later than our original date of work of authorship will be regarded as copyright infringement; for works published over the internet, its publication date and infringement will also be closely tracked using www.archive.org.

VitaBrain

Best Women's Formula

BloodBest

Omega-3