Vitamins & Minerals

Daily-Vits

100 Tablets
$18.99/bottle

100% of 14 Nutrients


With Lutein & Lycopene


A Dietary Supplement


Vegetarian Formula

Multiple vitamins help to bridge the nutrient gap in our daily diets. In today's world of processed foods and fast-paced lifestyles, many of us do not get the daily recommended allowance of vitamins, minerals and other nutrients. Multiple vitamins can help fill in the areas lacking in our diets, and are formulated to provide a broad range of nutrition in a synergistic manner.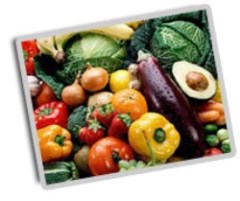 Supplement Facts
Serving Size: 1 Tablet Servings Per Container: 100
Amount Per Serving
% Daily Value
Beta-Carotene (as pro-Vitamin A 0.6 mg)
1,000 IU
20%
Vitamin A (from Retinyl Palmitate)
4,000 IU
80%
Vitamin C (as Ascorbic Acid)
60 mg
100%
Vitamin D (as Ergocalciferol)
100 IU
100%
Vitamin E (from d-alpha Tocopheryl Succinate)
30 IU
100%
Biotin Triturate
100 mcg
33%
Thiamine (from Thiamine HCl)
1.5 mg
100%
Riboflavin
1.7 mg
100%
Niacin (as Niacinamide)
20 mg
100%
Vitamin B-6 (from Pyridoxine HCl)
2 mg
100%
Folic Acid
400 mcg
100%
Vitamin B-12 (as Cyanocobalamin)
6mcg
100%
Biotin
300 mcg
100%
Pantothenic Acid (from Calcium d-Pantothenate)
10 mg
100%
Calcium (from Calcium Carbonate)
150 mg
15%
Iron (from Amino Acid Chelate)
9 mg
50%
Iodine (from Potassium Iodine)
150 mg
100%
Magnesium (from Magnesium Oxide)
75 mg
19%
Zinc (from Amino Acid Chelate)
15 mg
100%
Selenium (from L-Selenomethionine)
35 mg
50%
Copper (from Amino Acid Chelate)
1 mg
50%
Manganese (from Amino Acid Chelate)
2 mg
100%
Chromium (from AAC**) (Chelavite®)
60 mcg
50%
Molybdenum (from Sodium Molybdate)
35 mg
47%
Potassium (from Potassium Chloride)
40 mcg
1%
Boron (from Boron Citrate)
150 mcg
*
Lutein (from Marigold Extract)
100 mcg
*
Lycopene (from Natural Tomato Extract)
100 mcg
*
Vanadium (from Vanadyl Sulfate)
10 mcg
*

* Daily Value not established.

** Percent Daily Value is based on a 2000 calorie diet. Your daily values may be higher or lower depending on your calorie needs.

Suggested use:
As a dietary supplement, take one tablet daily with a meal.

Other Ingredients:
Cellulose, Stearic Acid (vegetable source), Magnesium Stearate (vegetable source), Vegetable Coating and Silica. Contains soy derivatives.
Vegetarian/Vegan Product.

Contains no:
sugar, salt, starch, yeast, wheat, gluten, milk, egg, shellfish or preservatives.

Warning:
Accidental overdose of iron-containing products is a leading cause of fatal poisoning in children under 6. Keep this product out of reach of children. In case of accidental overdose, call a doctor or Poison Control Center immediately.
Do Not Eat Freshness Packet. Keep in Bottle.
Natural color variation may occur in this product.
Chromium Chelavite?is a registered trademark of Albion Labs.
Store in a cool, dry place.
AAC** = Amino Acid Chelate
---
Copyright Notice
Copyright© All rights reserved, Best in Nature/Diamond Nutriceutical Inc. All products description, work principles, customer testimonials, advertisements and brochures are original work of authorship of Best in Nature/Diamond Nutriceutical Inc. Any unauthorized copying or plagiarizing, in whole or in part, constitutes copyright infringement and will be enforced or sued by Best in Nature/Diamond Nutriceutical Inc. Any advertisement in the newspaper or magazine or any other media which is placed later than our original date of work of authorship will be regarded as copyright infringement; for works published over the internet, its publication date and infringement will also be closely tracked using www.archive.org.