Vitamins & Minerals

Vitamin B-100

100 capsules
$19.99/bottle

Vitamin B Complex is water soluble, made up of several vitamins that work well together to support immune & nervous system health

B Complex vitamins promote energy metabolism

B vitamins promote cell growth and division, including red blood cells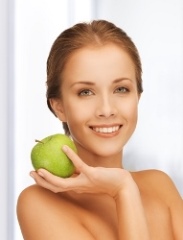 Supplement Facts
Serving Size: one capsule Servings Per Container: 100
Amount Per Serving
% Daily Value
Vitamin B-1 ( thiamine HCL)
100 mg
6666%
Vitamin B-2 ( riboflavin)
100 mg
5882%
Vitamin B-6 (pyridoxine HCL)
100 mg
5000%
Niacin (as niacinamide)
100 mg
500%
Folic acid
400 mcg
100%
Biotin Triturate
100 mcg
33%
Vitamin B12
100 mcg
1666%
Pantothenic acid
50 mg
500%
Choline Bitartrate
100 mg
22%
Inositol
50 mg
*
PABA
50 mg
*
* Daily Value not established.

Other Ingredients:
Gelatin and purified water

Suggested use:
As a dietary supplement, please take one capsule with meal daily.

Disclaimers:
*These statements have not been evaluated by the Food and Drug Administration. This product is not intended to diagnose, treat, cure or prevent any disease.
---
Copyright Notice
Copyright© All rights reserved, Best in Nature/Diamond Nutriceutical Inc. All products description, work principles, customer testimonials, advertisements and brochures are original work of authorship of Best in Nature/Diamond Nutriceutical Inc. Any unauthorized copying or plagiarizing, in whole or in part, constitutes copyright infringement and will be enforced or sued by Best in Nature/Diamond Nutriceutical Inc. Any advertisement in the newspaper or magazine or any other media which is placed later than our original date of work of authorship will be regarded as copyright infringement; for works published over the internet, its publication date and infringement will also be closely tracked using www.archive.org.