Blood Circulation (Heart)

VigorHeart Plus™ (The Best Heart Formula)

30 capsules
$42.99/bottle
buy 3 get 1 for free
buy 5 get 2 for free

Vigorheart Plus contains OptiBerry which is derived from wild blueberry, strawberry, cranberry, wild bilberry, elderberry, and raspberry extracts. It is backed by scientific research for efficacy and safety. There is growing research showing that anthocyanin-rich berries, like the ones in the OptiBerry ingredients, possess a variety of potential health-supporting benefits. OptiBerry® contains malvidin, cyanidin, delphinidin, and petunidin, which are all anthocyanins.

Vigorheart Plus is a US patented product (#9561272,#9017697) specially formulated to support cardiovascular and circulatory health. It also improves heart function by promoting cardiac cellular energy production.
U.S. Patented (#9561272,#9017697) and scientific formula with rapid absorption and effectiveness
Supports cardiovascular and circulatory health by preventing blood clot formation, lowering LDL (bad) cholesterol and relaxing/widening blood vessels, especially around the heart
Contains powerful all-natural antioxidants, helps cellular energy production and improves heart function and blood circulation
Helps relieve chest tightness and discomfort.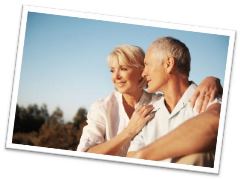 Vigorheart contains ingredients such as OptiBerry, CoQ10, salvia miltiorrhiza extract, panax pseudoginseng extract, etc. Based on the latest scientific studies, these components have shown significant benefits in helping prevent blood clot formation, lower LDL cholesterol and relax/widen coronary arteries, thereby maintaining healthy blood pressure. This also results in reduced chest discomfort and risk of cardiovascular problems, especially when the heart is heavy-loaded. The unique formula of Vigorheart helps promote more energy production in the heart, protect the heart from overburden and reduce risk of cardiovascular problemsVigorheart is an all-natural scientific based product, providing rapid onset, long lasting protection, with no side effects.
Vigorheart contains Coenzyme Q10 (CoQ10), also known as ubiquinone, is a naturally occurring antioxidant and is used for energy production within cells.
Salvia Miltiorrhiza (DanShen), in traditional Asian medicine, has been known to decrease the blood's ability to clot in two ways. First, it limits the stickiness of platelets. Secondly, it also decreases the production of fibrin -- threads of protein that trap blood cells to form clots. Both these effects help to improve blood circulation. In addition, chemical compounds in Salvia miltiorrhiza may relax and widen blood vessels, especially those around the heart.
Panax Pseudoginseng (active ingredient notoginsenosides) has been described as being more valuable than gold. Notoginseng is one of the most powerful blood tonics known. It is used to make the body stronger and can aid healing. Notoginseng has many active ingredients, including Notoginsenoside R1, Ginsenoside Rb1, and Ginsenoside Rg1. Recent research shows benefits of lowering cholesterol and strengthening the cardiovascular system.
Vigorheart is developed by Best in Nature®. Our superior and innovative formulations are scientifically designed and researched. Best in Nature® products are manufactured at cGMP facilities and distributed globally.
Supplement Facts
Serving Size: one capsule Servings Per Container: 30
Amount Per Serving
% Daily Value
OptiBerry
30mg
*
CoQ-10
30mg
*
Salvia Miltiorrhiza Extarct
100mg
*
Panax Pseudoginseng Extract
100mg
*
* Daily Value not established.
Other ingredients: gelatin and purified water

Suggested Use:
Take two capsules twice daily as a dietary supplement. For optimal heart and brain health, try taking one Vigorheart Plus capsule in the morning and one Vitabrain capsule at night.

Disclaimer:
*These statements have not been evaluated by the Food and Drug Administration. This product is not intended to diagnose, treat, cure or prevent disease.

Warning:
Please avoid this product if you are pregnant or breastfeeding.

Storage:
Keep in a cool and dry place.

Testimonial
Mrs. Hou from Taiwan, 80 years old (phone no. 886-921892 – XXX). For the last 7 years, she has been buying three top selling products (Bone Essense, VigorHeart Plus and VitaBrain) constantly.

She says the products always help with her health conditions. Every time she travels around the world, she recommends Best in Nature to her friends. Whenever Mrs. Hou needs to reorder products, the customer representatives at Best in Nature always assist her with great care. "Your products are amazingly helpful, and your staff is very neat and efficient, I will order your products all the time." Mrs. Hou said.




Tianlanlan sent us a message said that she felt chest distress, palpitation and insomnia sometimes and her husband had cardiac extra systole problem.

She has tried [Bone Essense]from Best in Nature before and it really helps.  So she wants to try [VigorHeart Plus]. In the beginning, her husband had a doubt about [VigorHeart Plus]. Her daughter who studies Medicine in Singapore has searched Best in Nature and made sure that all products are conformed to FDA. With the help of [VigorHeart Plus], now her husband doesn't have cardiac extra systole problem anymore and continues to take a capsule before breakfast every day.




Ms. Chen from Zhejiang sent us a message saying that her mother has been taking [VigoHeart]for couple months and it helps a lot.

Ms. Chen's mother is in her 70s and used to have fast heart rate and felt uncomfortable when being upset. Since taking [VigoHeart], her heart rate gradually returns to normal and she didn't feel out of breath when climbs the stairs.  She also feels better with[Bone Essense]and[Eye Care Essense].




Ms. Shi (Tel 011-86-0415 81340xx) from Dandong China told Best in Nature sales representative via phone: "I take [VigorHeart Plus] and [VitaBrain] as daily supplement.

When I feel short of breath and uncomfortable, I double the dose of [VigorHeart Plus] and [VitaBrain] for several days and it always helps. And also my eyes feel better since taking [[Natural Astaxanthin]!" With Best in Nature, Ms. Shi improves her quality of life because she doesn't have to visit the doctor as frequently as before.



Fast recovery after stroke with [VigorHeart Plus] and [VitaBrain]

on July 14th, 2016, Mr. Shuizhong Chen from Hangzhou sent us an exciting message: "I played badminton for three hours today. I cannot imagine that I won the first place by defeating a thirty years old player. I cannot express how excited I am and how much I appreciate it." About one year ago, Mr. Chen suddenly could not walk normally and got stroke the second day. He was hospitalized for a few weeks. He started to take [VigorHeart Plus] and [VitaBrain] when he was out of the hospital. It worked very well on him and the symptoms were greatly improved. Nowadays, he can move freely and can do the exercise for a few hours without any problems. He said "I really appreciate Best in Nature for bringing such a great product to the consumers and I would like to recommend it to people around me who have similar problems!"



Shortness of breath.

Ms. Chen's mother was advised to do coronary artery bypass operation by the doctors from both Peking Union Medical College Hospital and Fu Wai Hospital because of severe chest tightness and shortness of breath. However, the patient is too old to take such a risky procedure and her heart had too weak to recover from a bypass. Ms. Chen said that even the doctor was not sure if she could be able to come back alive from the operating room. With recommendation from relatives and friends, she started trying [Vigor Heart] for a few weeks. Her symptoms were greatly improved. Nowadays, her rehabilitation is good and continue to take [Vigor Heart] as supplements every day. In particularly, Ms. Chen passed her mother's gratefulness to Best in Nature through WeChat on 10 June 2016.


---
Copyright Notice
Copyright© 2013 All rights reserved, Best in Nature/Diamond Nutriceutical Inc. All products description, work principles, customer testimonials, advertisements and brochures are original work of authorship of Best in Nature/Diamond Nutriceutical Inc. Any unauthorized copying or plagiarizing, in whole or in part, constitutes copyright infringement and will be enforced or sued by Best in Nature/Diamond Nutriceutical Inc. Any advertisement in the newspaper or magazine or any other media which is placed later than our original date of work of authorship will be regarded as copyright infringement; for works published over the internet, its publication date and infringement will also be closely tracked using www.archive.org.

VitaBrain

Best Women's Formula

BloodBest

Omega-3