Blood Circulation (Brain)

VitaBrain™ (The Best Brain Formula)

60 capsules
$78.00/bottle
buy 3 get 3 (30 capsules) for free
buy 6 get 6 (30 capsules) for free

VitaBrain 60 Capsules Value Pack! Buy 3 get 3 free (30 caps), buy 6 get 6 free (30 caps).

60 Capsules Value Pack offers more choices and benefits to customers:
More affordable: More capsules for a better deal.
Less to worry about: One bottle is the dosage for one month.
More convenient: Less bottles to ship, saves space.
More environmental: No outer packaging, saves paper.
VitaBrain is a US patented (No. 6524616) formula to support cerebrovascular health. It also improves learning and memory function, maintains healthy mood and mental alertness.
U.S. Patented (No. 6524616) and scientific formula to effectively support a healthy cerebrovascular/nervous system
Supports the nervous system in transmitting information between cells, and promotes stronger neuronal connections for healthy cognitive function and memory
Supports both short term "brain boost" needs and long term healthy cognitive function, reducing mild memory loss associated with normal aging
Improves microcirculation in brain and helps to maintain healthy mood, good memory function and mental alertness.*
VitaBrain is developed based on the latest scientific breakthroughs in neuroscience and circulation research, formulated with Huperzia serrata and Ginkgo Biloba extract. Huperzine A is a natural compound found in Huperzia serrata, and functions as an acetylcholine esterase inhibitor. Studies show that Huperzine A supports learning and memory by protecting acetylcholine, a messenger neurotransmitter in the brain. Meanwhile, Ginkgo Biloba extract has been proven beneficial in scientists' continued studies. Phytoestrogen existing in Ginkgo Biloba extract may prevent blood clots, increase brain microcirculation and inhibit free-radical damage of brain cells. Furthermore, latest clinical results show that combined use of Huperzine A and phytoestrogen, like in VitaBrain, significantly increased the acetylcholine level in the brain and have remarkable improved effects in memory and concentration in mammals with memory impairment.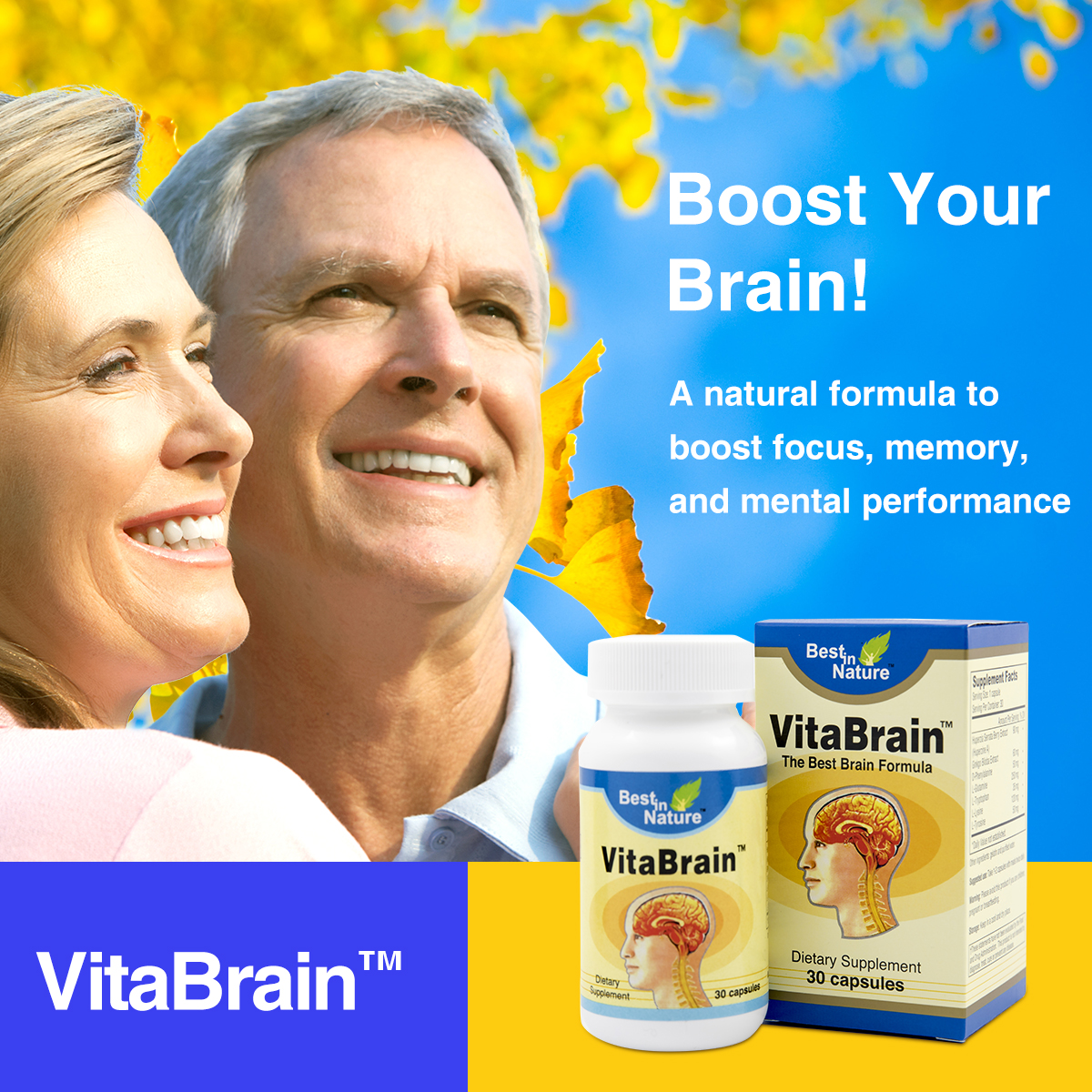 VitaBrain provides multiple amino acids, such as D-Phenylalanine, L-Glutamine, L-Tryptophan, L-Lysine and L-Tyrosine, which are essential brain nutrients and can easily pass through the blood-brain barrier. This powerful combination helps to enhance mental energy levels and maintain a positive mood.
VitaBrain is developed by Best in Nature®. Our superior and innovative formulations are scientifically designed and researched. Best in Nature® products are manufactured at cGMP certified facilities and distributed globally.
Related Information: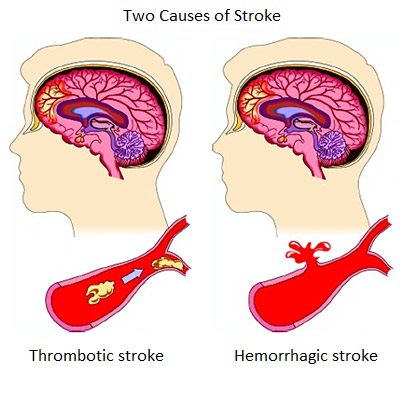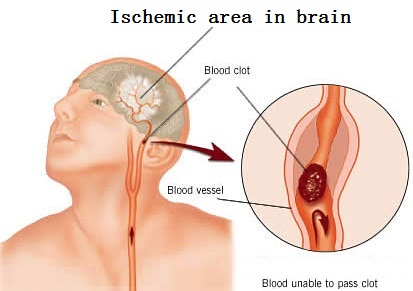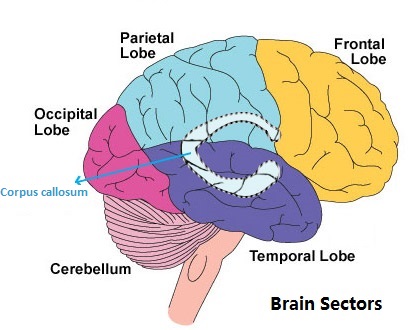 Supplement Facts
Serving Size: two capsules Servings Per Container: 30
Amount Per Serving
% Daily Value
Huperzia Serrata Berry Extract (Huperzine A)
90mg
*
Ginkgo Biloba Extract
60mg
*
D-Phenylalanine
50mg
*
L-Glutamine
250mg
*
L-Tryptophan
35mg
*
L-Lysine
120mg
*
L-Tyrosine
50mg
*
** Daily Value not established.
Other ingredients: gelatin and purified water

Direction of use:
Take two capsules twice daily as a dietary supplement. Since healthy circulation is needed for both cardiovascular and cerebrovascular system, it is suggested to take one Vigorheart capsule in the morning and one Vitabrain capsule at night for optimal effects.

Disclaimer:
* These statements have not been evaluated by the Food and Drug Administration. This product is not intended to diagnose, treat, cure, or prevent any disease.

Warning:
Phenylketonurics -- Contains phenylalanine. Please avoid this product if you are children, pregnant or breastfeeding.

Testimonial
Using Vitabrain helped with memory loss and speech.

Ms. Lin from California wanted to let us know that she's been buying Vitabrain for her mom for 4-5 years. After seeing Vitabrain's TV commercial, she bought a set for her mom with the hopes of her mom trying it out and seeing improvements. After using Vitabrain, her mom's memory saw noticeable improvements and wasn't as scatterbrained. She seemed more alert overall and wouldn't lose to her dad when squabbling. Now her dad is also using Vitabrain, to nourish the brain. They are all very grateful for such a great product.



Used [VitaBrain] to minimize lightheadedness and headaches, and the need for cardiovascular supplement shots.

Mrs. Liao left us a message on WeChat that her mother-in-law has been using [VitaBrain] for almost a year and has loved the results. Her mother-in-law used to constantly get lightheaded and would take supplemental cardiovascular shots every spring and fall. This year, she didn't feel the need since [Vitabrain] has helped her feel much better. She's a big fan of [VitaBrain] and had Mrs. Liao order her another two sets.


Mrs. Wu's mother from Hangzhou, China (phone No. 137-3550-XXXX). Mrs. Wu's mother was unable to recognize familiar faces, and became more and more quiet, and she seemed to always be in a daze. Unfortunately, she also had fecal incontinence. Mrs. Wu had been looking for the best health products for her mother. After her mother took VitaBrain for one month, her fecal incontinence was significantly reduced, her memory has recovered, and her mental state has improved. Mrs. Wu also gave two bottles of VitaBrain to her friend, who felt the results were great. She reordered VitaBrain for her mother and friend just this week.



Ms. Yueyan Chen's mind is clear now (Tel 136557749xx)

. From Zhejiang China, she told Best in Nature customer service via phone: " My older brother is more than 80 years old, suffering from memory loss and brain atrophy. I was afraid that his condition would be worse and worse, and then would not be able to take care of himself. After taking VitaBrain for several months, I felt his memory improved and able to take care of himself, the overall health is getting better. For a while, I also had a palpitation and decline in memory, I insist on taking VitaBrain and VigorHeart at the same time, I felt overall health is improved and the memory also is obviously enhanced.



For the last 7 years, she has been buying three top selling products (Bone Essense, VigorHeart and VitaBrain) constantly.

Mrs. Hou from Taiwan, 80 years old (phone no. 886-921892 – XXX). She says the products always help with her health conditions. Every time she travels around the world, she recommends Best in Nature to her friends. Whenever Mrs. Hou needs to reorder products, the customer representatives at Best in Nature always assist her with great care. "Your products are amazingly helpful, and your staff is very neat and efficient, I will order your products all the time." Mrs. Hou said.



Daughter ordered one year supplies for parents.

1/3/2017,Mrs. Yu called to reorder[Bone Essense],[Vita Brain]and [Eye Care Essense]for her parents. She said "My father has macular degeneration and poor vision, he always sees something with black-shadows; my mother has osteoporosis, she often felt backache, and she has high risk of fracture, also she has poor memory and not able to go out alone." They trust Best in Nature very much. Her mother felt better with [Bone Essense], and her backache is gone. She also felt her memory improved and able to go out by herself after taking [Vita Brain]. Her father also got better after taking[Eye Care Essence], his macular degeneration and sight have been improved. Mrs. Yu orders these 3 products one year supplies for her parents.



Feels better after taking [VitaBrain].

Ms. Shi (Tel 011-86-0415 81340xx) from Dandong China told Best in Nature sales representative via phone: "I take [VitaBrain] and [VigorHeart] as daily supplement. When I feel short of breath and uncomfortable, I double the dose of [VitaBrain] and [VigorHeart] for several days and it always helps. And also my eyes feel better since taking [[Natural Astaxanthin]!" With Best in Nature, Ms. Shi improves her quality of life because she doesn't have to visit the doctor as frequently as before.



Fast recovery after stroke with [VitaBrain] and [Vigorheart]

on July 14th, 2016, Mr. Shuizhong Chen from Hangzhou sent us an exciting message: "I played badminton for three hours today. I cannot imagine that I won the first place by defeating a thirty years old player. I cannot express how excited I am and how much I appreciate it." About one year ago, Mr. Chen suddenly could not walk normally and got stroke the second day. He was hospitalized for a few weeks. He started to take [VitaBrain] and [Vigorheart] when he was out of the hospital. It worked very well on him and the symptoms were greatly improved. Nowadays, he can move freely and can do the exercise for a few hours without any problems. He said "I really appreciate Best in Nature for bringing such a great product to the consumers and I would like to recommend it to people around me who have similar problems!"



Ventricular Hypertrophy and Stupor.

Ms. Wang (witness Phone 780-966-61XX) has been buying several products from Diamond Nutriceutical., Inc. for more than four years. Her father who lives in Inner Mongolia had vascular calcification (Editor's note: Vascular calcification is the pathology of atherosclerosis, hypertension and other diseases), and left ventricular hypertrophy, which led to stupor on left hand. This caused a great pressure on her father and he shut himself off and did not speak to people. After a long-time struggle of finding the right treatment to cure her father, Ms. Wang contacted Diamond Nutriceutical., Inc. The customer specialists suggested she try VigorHeart and VitaBrain. She bought several bottles and mailed to her father for a trial. With two VigorHeart capsules in the morning, and two VitaBrain capsules at night, the stupor was significantly weakened just after four days. Now, her father has been taking VigorHeart and VitaBrain for almost three years. With no more stupor or discomfort, he can even herd his sheep sometimes. Ms. Wang called Diamond Nutriceutical., Inc. to show her thanks and she want to share her very good experience of Best in Nature products with more people.



Migraines.

On July 1st, Mrs. Wang had genetic migraines. She had difficulty sleeping during her menstrual cycle. The family doctor wrote her a prescription for pain-killers. She talked to her coworker, who used to have the same problem. After taking VitaBrain, her coworker's condition improved and she didn't even need to take the painkillers. Thus, her coworker recommended VitaBrain to Mrs. Zhang. Mrs. Zhang felt headaches again on Monday morning. As her coworker recommended, she took two capsules of VitaBrain immediately. Until the evening, instead of hurting, she felt relieved of pain and had a good rest. The next day, the pain was gone for good.



Cerebral infarction.

On December 27th 2011, the first day that Best in Nature moved to the new location, Mr. and Mrs. Wang, who lived in San Gabriel, Los Angeles, came to visit the new location in the morning. They ordered a set of VitaBrain and VigorHeart as usual. Mrs. Wang was so happy that her mother's health condition was great. Her mother's CT scan didn't show signs of cerebral infarction anymore. It was a wise decision to let her mother take VitaBrain and VigorHeart from Best in Nature in the New Year. Before leaving, Mrs. Wang also chose some health products for herself.



Memory improvement.

I used to forget things very often. Since I started taking VitaBrain, I feel a lot better. My memory is not as bad as before. My wife bought me two additional sets of VitaBrain after seeing my progress (Mr. Chen, 603-431-03XX)



Cerebral atrophy.

My father suffered cerebral atrophy for many years. He used to quiver while walking. After taking 7 bottles of VitaBrain, he felt better. Now he can take walks in our garden (Mr. Wah, New York City, New York, 212-619-51XX)



Headaches and eye pains.

My brother is about 50 years old and he has always had serious headaches and eye pain. The doctor diagnosed him with cerebral atrophy. He took seven bottles of "Vita Brain" for about three months. The headaches are gone and his eyes do not hurt anymore. I was so happy for him that I re-ordered 15 bottles "Vita Brain" (Wenxu Zhu, Toronto, Canada, 416-752-77XX).



Difficulty sleeping and headaches.

My mother has difficulty sleeping. If she wakes up in the middle of the night, she cannot go back to sleep. The next day, she would experience a terrible headache. She tried two bottles of "Vita Brain" and now she sleeps so well that she wants to re-order (Mr. Ping Jin, Missouri, US, 573-823-76XX)



Forgetful memory.

I am 56 years old, and I always forget things, even events that just happened an hour ago. I tried six bottles of "Vita Brain". I feel as though my thoughts are much clearer and I can even remember my dreams as well as middle school classmates. I do not have headaches anymore either (Jinfeng Li, Pennsylvania, US, 267-808-60xx)



Cerebral hemorrhage.

My older sister in China had a cerebral hemorrhage. Even after she was released from the hospital, she still not able to neither move her arms nor pick up things. I ordered "Vita Brain" for her to try for about 5-6 months. Now, not only do her test results show that she has normal range of body movement, but she could also do yard work (Ms. Zhang, Seattle, WA, US, 425-251-xx57)


My father is 74 years old. He forgets things constantly and asks, "Where is my money?" when he gets back from the supermarket. His reactions to his surroundings are much slower than before. After taking "Vita Brain", his memory improved and his thoughts became clearer. "Vita Brain" also improved the numb sensation on my mother's finger. Both of my parents are very happy with the enhancements that "Vita Brain" provided. My father wants me to re-order more for them (Mr. Jin, Ohio, US, 614-442-xx88)



Migraines.

I am Mr. Zhao, calling from Paris to share my wonderful experiences with "Vita Brain". I had migraines every morning, so I ordered "Vita Brain" to try it out. I only took it for couple of days. I felt that nothing had changed, so I put it aside. My wife told me that I have to be patient with the health product. It is not like medicine nor will it react immediately. I continued taking it for two more weeks. My migraines are gone. I am so delighted to wake up pain free everyday (Mr. Zhao, Paris, France, 01-45-88-61-5xx ).



Ease palpitations.

Mr. Yang, Chicago, Illinois, (626-715-37XX). He is 60 years old now, and has suffered atherosclerosis, hypertension, symptoms of myocardial ischemia, palpitations, and tinnitus for more than 10 years and as a result had to stop working. Two years ago he started taking and , and now his blood circulation has significantly improved, with less palpitations and symptoms of myocardial ischemia. The stretching and tinnitus disappeared. He can work 10 hours a day now, and his restaurant business is booming.
---
Copyright Notice
Copyright© 2013 All rights reserved, Best in Nature/Diamond Nutriceutical Inc. All products description, work principles, customer testimonials, advertisements and brochures are original work of authorship of Best in Nature/Diamond Nutriceutical Inc. Any unauthorized copying or plagiarizing, in whole or in part, constitutes copyright infringement and will be enforced or sued by Best in Nature/Diamond Nutriceutical Inc. Any advertisement in the newspaper or magazine or any other media which is placed later than our original date of work of authorship will be regarded as copyright infringement; for works published over the internet, its publication date and infringement will also be closely tracked using www.archive.org.

VigorHeart

Ginkgo biloba

Super Soy Lecithin